Virtual events and digital communications deliver your brands message directly to your audience, driving leads, adoption, revenue and lifetime loyalty value. Virtual and hybrid events have become increasingly important in today's competitive environment.
Live streaming, hosting and recording capabilities allow for professional product delivery for events, education, content and more. With so many options, we help you decide which type of virtual events and digital communications suit your brand and objectives best, each with a full package of benefits.
Live and pre-recorded video has helped 81% of companies meet or exceed their business objectives and we will continue to see this number grow. Webinars have shown to be very successful at the top of the funnel tactics (included 52%), whereas further down the funnel other tactics prove to be (more) successful and different video formats are being used, explainer videos being most popular.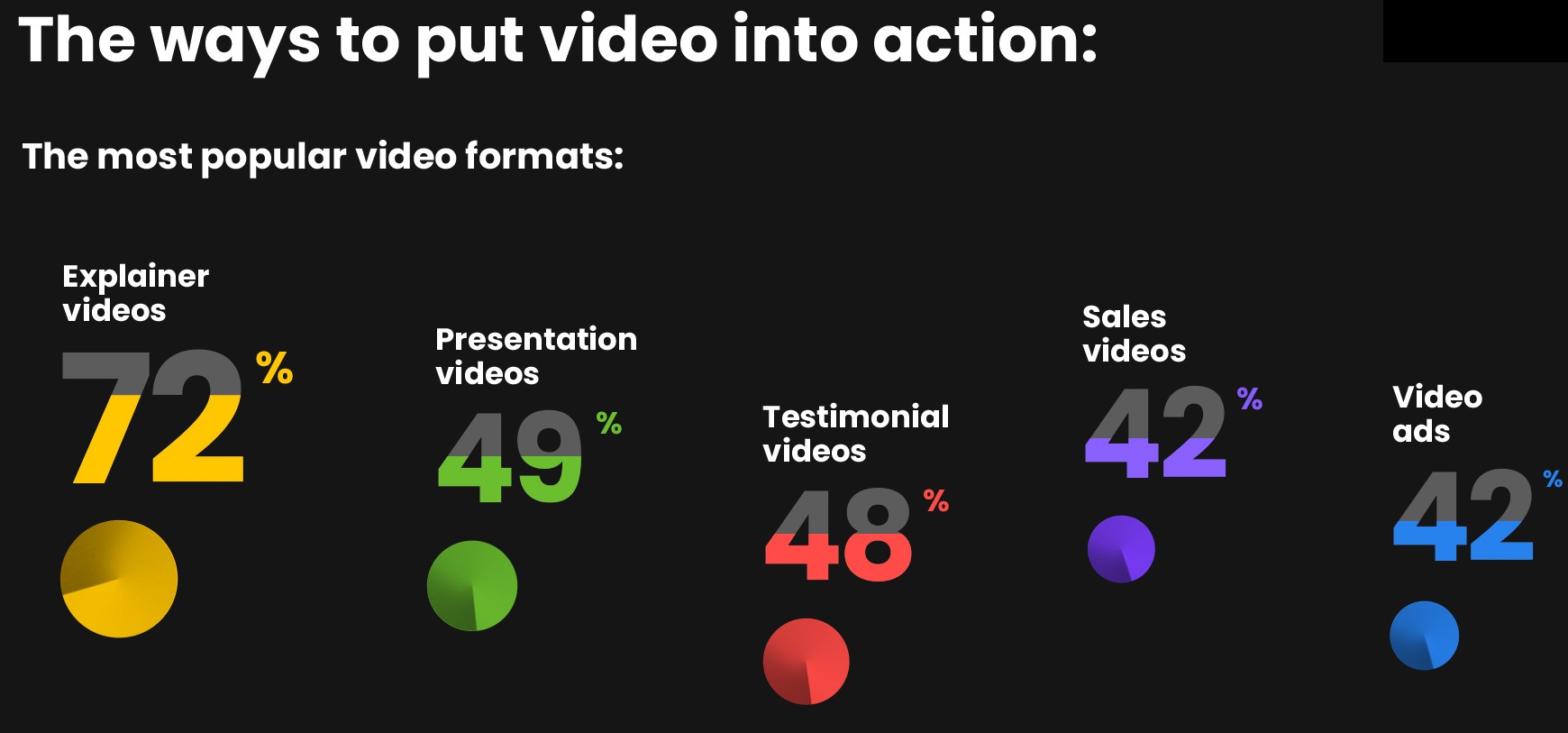 Source: Wyzowl – The state of Video Marketing 2019
Did you know that 95% of video marketers say video has helped increase user understanding of their product or service?!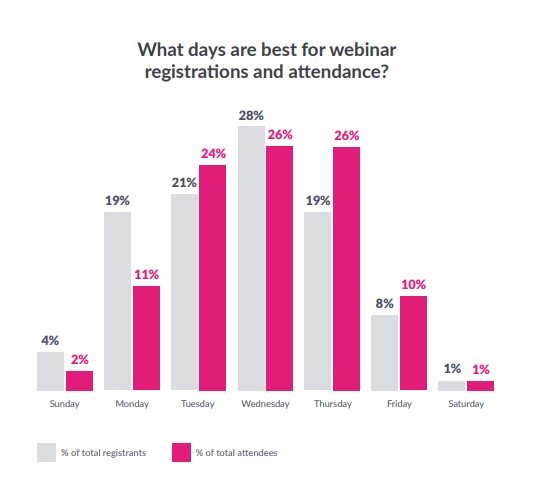 Source: Gotowebinar – The big book of webinar stats final 2019
Webinars are key in marketing efforts and driving lead generation. 42% of video marketers planned to include webinars in their 2020 marketing strategy, and this was measured prior to the covid-19 outbreak!
Wednesday and Thursday morning show on average the highest count of webinar attendees, making both days best to be holding your webinar ensuring reaching a bigger audience.
The average attendance length for webinar is 57 minutes and our audience engagement tools (Q&A, resources/handouts, polls, survey) will help you boost your attendee attentiveness.
When it comes to promoting your webinar the most effective way is by email/newsletters (eDM's). 57% of registrations come from eDM's which is why our marketing packages focus on eDM's distributed through The Intermedia Group's proven channels. Every marketing tier includes eDM campaigns, each with a scheduled eDM in the week prior to the event as that's when 59% of registrations occur.